Homeowners insurance of Lake City, Florida
Do you have a home that you want to protect? In that case, homeowners insurance in Lake City, Florida is more of a necessity than a luxury.
Lake City Homeowners insurance not only protects your home or its belongings against theft or damage, but almost all mortgage companies demand borrowers to get insurance coverage on their properties. Without it, they refuse to finance a transaction or make a loan.
If you live in Lake City, you need to ensure that you have reliable home insurance from a well-reputed Lake City insurance company. And in that case, Lake Desoto Home Insurance Solutions will connect you.
We also make sure that whenever you visit us with queries, we connect you with a person who has a passion for insurance and is ready to assist you with quality Lake City home insurance plan to fit all your requirements.
What's more, our staff includes many insurance professionals that are fully dedicated to their job. They share their knowledge and expertise with passion and also discuss all the coverage options available for your home insurance.
At Lake Desoto Home Insurance Solutions, you only experience positive attitudes and lots of guidance to buy the quality home insurance in Lake City Florida. In addition, you also enjoy great service, so it becomes hard to look for insurance anywhere else.
Moreover, we also believe that all your decisions should be based on knowledge. So, at Lake Desoto Home Insurance Solutions, you will get all the help that you might require to make a sound decision regarding your first home insurance.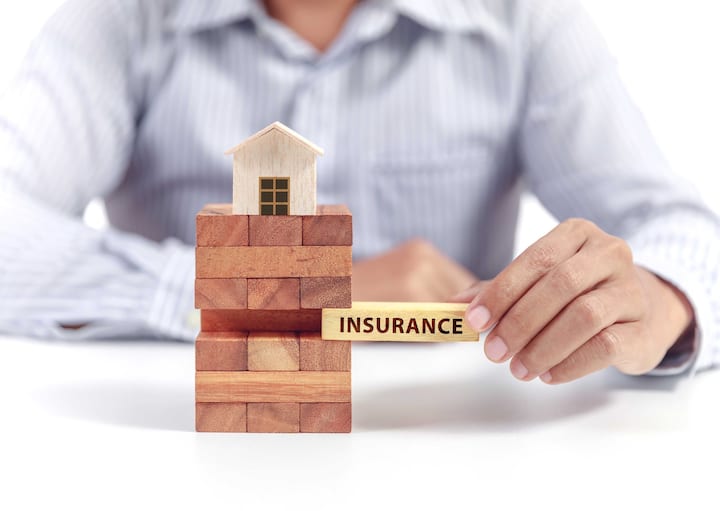 Important aspects and benefits of homeowners insurance in Lake City
Who should get home insurance? Anyone who wants financial security against their homes should get this insurance. It helps safeguard your interests in cases including external attacks, leading to losses and damage.
The good thing about homeowners' insurance policies is that they are pretty customizable. However, there are few standard features that reflect costs every insurer has to cover.
These are:
The major cost that the homeowners insurance Lake City Florida covers relate to the repair of your house after a damage caused by vandalism, lightning, hurricanes or fire. Some insurers will also compensate so that you can rebuild your house after a disaster.
Unfortunately, home insurance policies do not cover for the destruction related to earthquakes, floods or poor maintenance. In that case, you might require separate insurances to benefit from these protections.
Besides, expenses related to freestanding structures and garages are also covered separately.
What's more, if your furniture, appliances and even clothes have suffered damage during the insured disaster, home insurance will also provide coverage for these losses.
In addition, you can also benefit from an "off-premises" coverage. This feature allows you to claim any jewelry, lost anywhere in the world. However, for this coverage, every insurer has a certain limit set for reimbursement.
For instance, some good home insurance policies offer a coverage of 50% to 70% of the total home insurance amount. So, if the insurance amount of your house is $200,000, you can get a coverage amount of up to $140,000 for all your lost or damaged possessions.
If you own high-end possessions such as fine jewelry or antiques, you might have to find a separate policy for them, in case your existing Lake City home insurance fails to cover the amount.
A home insurance policy also provides coverage on your liabilities. This includes lawsuits that other people might have filed on you.
For instance, suppose your dog bit your neighbor. In that case, with the help of your home insurance provider in Lake City Florida, you can ask your insurer to compensate your neighbor for any damage or medical expense.
Similarly, if your kid has damaged a decoration piece in your sister's home, you can ask your insurer to reimburse her for this damage.
You might also experience cases where another person might sue you for any lost wages or sufferings. In that case, your home insurance policy will also cover you.
Now this feature is what makes Lake City home insurance quite attractive. While moving out of your house during repairs is quite rare, however, if it happens, you will thank us for convincing you to get a home insurance policy from Lake Desoto Home Insurance Solutions.
This coverage comes under the category of "additional living expenses" and covers all the expenses such as, hotel rent, restaurant meals and all kinds of incidental expenses that you might have to incur while your home becomes normal again.
However, before you book in an expensive room and order room delivery every day, keep in mind that there is a strict daily limit on such coverage. However, if you pay more for your insurance, you can easily expand these limits any day.
So, this means that a standard home insurance policy covers almost six coverages, and that's a lot to safeguard your interests in case of damages and uncalled climatic disasters.
However, there are different types of coverages available within home insurance and below is everything you might want to know about them.
What does Lake City homeowners insurance not cover?
Unfortunately, it is unrealistic to expect home insurance in Lake City, Florida to offer coverage for all the unfortunate events that can happen at your home. In simple words, an insurer won't cover you if you damage your house intentionally and claim a reimbursement.
Moreover, there are also some other causes that this insurance excludes:
Flooding, including sewer backup and drain
Earthquakes, sinkholes and landslides
Infestations by vermin, mold, birds, and fungus
Neglect or Wear and tear
Nuclear hazard.
Government action, such as war.
Power failure.
As stated earlier, if you want to get coverage for these causes, you can purchase insurance separately. For example, there is earthquake and flood insurance for people living in areas that suffer from these disasters repeatedly.
In addition, there is another way to expand any coverage and that is through endorsements. They cost more, but you can communicate with your insurer and get them added for expansive coverage.
The availability of these endorsements may vary in every state, but here a few examples that you can benefit from:
Scheduled personal property
This home insurance endorsement covers for a certain valuable item. It could be your musical instrument or a ring. However, to get this endorsement, you might require an appraisal.
Law or ordinance coverage
This endorsement covers all the cost required to bring your house to meet building codes.
Water backup
It covers all the damages caused by sump pumps or backed-up sewer lines.
Identity fraud
This endorsement pays for expenses linked with legal fees and lost wages.
Equipment breakdown
The equipment breakdown endorsement provides coverage for large appliances that might have stopped working for reasons except for regular wear and tear.
Coverages in a homeowner insurance policy
If you didn't know already, all home insurance policies have different types. These types are simply known as "policy forms" and differ in the amount of coverage they provide.
So, if you go for less costly insurance, you will only get a small coverage. But in case of expensive insurance, you will benefit from an expansive coverage.
In America, there are standard types of home insurance policies that are labeled with different titles from HO-1 to HO-8. These policies have varying protection levels and offer coverage according to your and your home's needs.
In case of a home damage, you won't get a check with the total amount as mentioned in the policy. That's a common misconception. Instead, the payout will depend on many factors such as the rebuilding cost and the type of coverage.
And in most cases, your contractor will receive an amount and not you.
While choosing a specific type of home insurance policy, you might also feel like getting coverage that can cover the overall rebuilding cost, regardless of policy limits. This policy might work in situations where there is an increase in the construction costs but the coverage has remained stagnant.
The coverage levels are essentially divided into three categories, and these are replacement costs, actual cash value, and guaranteed replacement value/cost. Here is a rundown of these options:
Types

Actual cash value
So, what does this coverage level or type offer? An actual cash value coverage pays the net amount of cost incurred to repair your property after deducting depreciation. This coverage is not very common for houses but does apply to personal belongings.
So, for very old items, you only get a small fraction of the amount which might be quite less to buy any new items.
Replacement cost
Policies with replacement cost coverage do not take depreciation into account. It means you can rebuild or repair your home as per the original value.
Guaranteed replacement cost/value
This is a comprehensive coverage level and gives payouts required to incur entire rebuilding costs regardless of policy limits.
Many insurers provide a guaranteed replacement cost, giving you more coverage. However, with this coverage level, there is a ceiling and that is 20% to 25% more than the limit.
According to some insurance advisors, people should go for guaranteed replacement cost policies as they not only provide enough coverage for your entire home but also offer adequate insurance to rebuild a house under current prices.
Simply put, it is imperative to get an insurance that provides coverage far more than your house's current worth. In that case, a guaranteed replacement value policy can easily absorb all the increased home replacement costs and can also provide you with enough support in case there is a rise in construction rates.
Now let's explore some types of insurance policies available for homeowners.
Contact Us Today
HO-3 Insurance – most popular
This insurance policy is quite common and covers any damages to a Lake City home caused by disasters included in a home insurance policy.
But when it comes to belongings, the HO-3 insurance only covers damages caused by specific perils. These are:
Fire or lightning.
Smoke.
Hail
Winstorm
Explosions.
Riots.
Damage caused by aircraft.
Damage from vehicles.
Vandalism.
Theft.
Volcanic eruptions.
Falling objects.
Weight of snow and ice
Water overflow
Discharge from systems such as plumbing, appliances and air conditioning
Freezing of systems in your household
Sudden damage caused by power surge.
Sudden tearing, bulging and tearing of your hot water, steam and fire protective system
If you want to get insurance from other disasters, you will have to purchase extra coverage.
HO-5-Insurance – offers broad coverage
This insurance policy offers a broad coverage for homeowners. This one provides coverage on your belongings and home from all kinds of perils, except those that a home insurance excludes entirely.
Unfortunately, not every Lake City home insurance company offers this coverage policy. Moreover, it is usually available for houses that are well-maintained and are located in low-risk areas.
HO-1 and HO-2 Insurances – limited coverage
These limited coverage policies are quite unpopular, the reason being that both these policies offer coverage for very few perils mentioned in the list.
Other than these policy types, there is HO-4 that is available for renters. Then there is HO-8 for old homes, HO-7 available for mobile homes and HO-6 policy for condo house owners.
Insurance deductibles
Not all but most home insurance policies contain an amount, insurance deductible. This is the amount that you are supposed to cover before your insurance company starts making any payouts.
There are two types of deductibles:
A dollar amount, like $2000 or $1000
A percentage of insured value. Could be 15 or 2%
So, for instance, in case of a claim of $10,000, your insurer will pay you $9,000, deducting the $1000 deductible amount. Liability claims usually are deductible-free.
Make sure that you are aware of this feature as many policies have high deductibles for certain damages.
Factors to consider before choosing a Lake City home insurance
When looking for a good insurance provider, here are a few things or factors you should do or consider:
Compare insurers and costs
When buying insurance, you have to make sure that your chosen company is trustworthy and legitimate. To make them possible, you should first:
Visit the website of the Department of Insurance to evaluate the costs and rating of your chosen company.
Moreover, evaluate the average insurance cost in other countries and cities.
This exercise will help you make sure that you aren't overspending on your insurance.
Do a health check for the company
Look for any consumer complaints on sites of credit agencies. Also check for customer feedbacks related to claim processes and any data related to the financial health of your selected insurer. This way you are able to evaluate whether the company is in a position to pay for your claims or not.
Analyze responses on claims
There are many home insurance companies in Lake City Florida that outsource their core functions, including dealings of claims. In that case, you should check whether the call centers or third-party adjusters are capable of handling all kinds of claims on a timely basis.
Through customer feedback you can evaluate the response time and procedures these outsourced home insurance companies in Lake City Florida use for fair settlements.
Satisfaction of current policyholders
Now every insurance company will claim that their service is matchable. However, you should believe the words of current policyholders and check their retention rate.
You can ask a company's representative to share data that shows the number of people who renew their policies each year. Additionally, you can check any testimonials on the company's website, find online reviews or analyze the company's annual reports.
Ask for multiple Lake City, Florida homeowners insurance quotes
Multiple home insurance quotes Lake City Florida help to meet your specific needs and also provide better results for your search. But what should be the number of home insurance quotes that will make your decision a success?
Five home insurance quotes in Lake City Florida or more will give you an idea of what different home insurance companies in Lake City Florida are offering. In addition, if you work from home or a senior citizen, choose a company that offers discounts as well.
Choose beyond price
Obviously, the main thing everyone looks for is the annual premium, but you should also consider other factors beyond this price before choosing a company. Make sure to company coverages, endorsements and policy performs before setting with one insurer that ticks all the right boxes for you.
Visit the company and experience the service
Instead of calling and making all your dealings on the phone, go ahead and visit the insurance company and talk with real people. In addition, analyze the customer service of the company and the professionalism of its team members.
Talking directly can also help you make any negotiations and might also solve any queries you might have in your mind.
The amount of home insurance you require
How much is homeowners insurance in Lake City Florida? Regardless of different home insurance types available, at Lake Desoto Home Insurance Solutions we make sure that our clients are clear on the amount of insurance that will meet their requirements.
So, here are a few points that will help you choose adequate coverage.
Cover your Lake City home
For a destroyed home, you require enough coverage to rebuild it. In that case, measure the square footage of the house and multiply it with construction prices for every square foot. The good news is that we will help you make these calculations and give you an honest replacement cost.
Avoid focusing on things such as the initial amount of your house, property tax or any mortgage due as these factors will give you a wrong value for your insurance coverage. Instead, focus on dwelling coverage required to repair or rebuild your home.
With the correct calculation, you will have enough money to compensate for the damage. Moreover, you won't even have to pay extra to expand your coverage.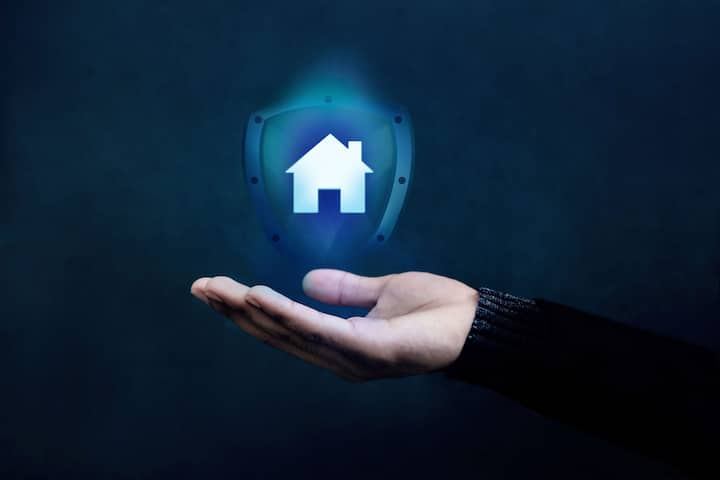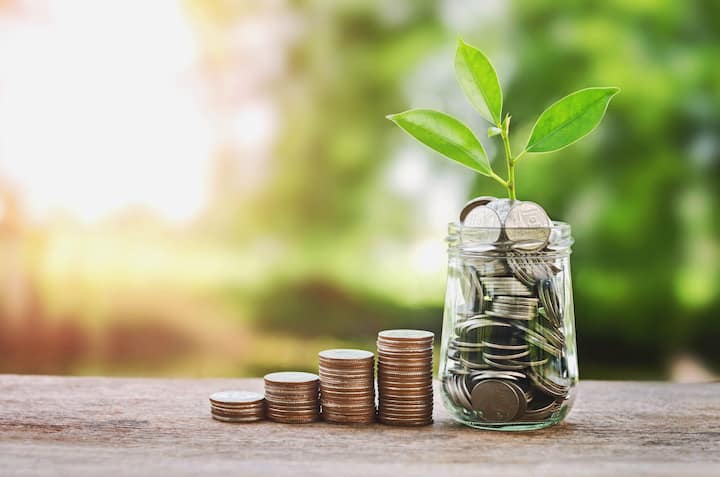 Cover your belongings
To evaluate whether your home insurance covers your belongings or not, perform a thorough inventory analysis. Make a list and even make a video capturing your furniture and clothing for any claims you plan to make.
Cover your liability
While choosing the correct amount of your coverage required, evaluate your liabilities and keep them above the net worth. Moreover, if your house and lifestyles have features that might increase the risk of your liabilities, set the coverage limit as high as you can.
Did we miss anything?
Go ahead and give us a call if you are searching for any of the below:
Lake City homeowners insurance
Home insurance Lake City Florida
Cheap homeowners insurance in Lake City Florida
How much is house insurance Lake City Florida
How much is homeowners insurance in Lake City Florida
Auto and home insurance in Lake City Florida